Youth Author Luncheon
October 7, 2022 12:00 PM – 2:00 PM; $55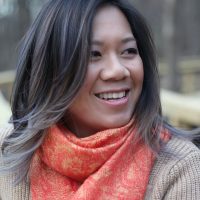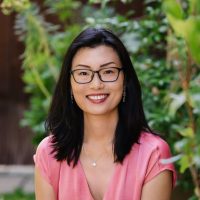 Youth Author Luncheon: Angeline Boulley
Angeline Boulley, an enrolled member of the Sault Ste. Marie Tribe of Chippewa Indians, is a storyteller who writes about her Ojibwe community in Michigan's Upper Peninsula. She is a former Director of the Office of Indian Education at the U.S. Department of Education. Angeline lives in southwest Michigan, but her home will always be on Sugar Island. Firekeeper's Daughter is her debut novel.
Youth Author Luncheon: S.K. Ali
S.K. Ali is the author of Saints and Misfits, a finalist for the American Library Association's 2018 William C. Morris Award and the winner of the APALA Honor Award and Middle East Book Honor Award; and Love from A to Z, a Todayshow Read with Jenna Book Club selection. Both novels were named best YA books of the year by various media including Entertainment Weeklyand Kirkus Reviews. She is also the author of Misfit in Love and Love from Mecca to Medina. You can find Sajidah online at SKAliBooks.com and follow her on Instagram @SKAliBooks, TikTok @SKAliBooks, and on Twitter at @SajidahWrites.
Youth Author Luncheon: Tracy Deonn
Tracy Deonn is the New York Times bestselling and Coretta Scott King – John Steptoe Award–winning author of Legendborn, and a second-generation fangirl. She grew up in central North Carolina, where she devoured fantasy books and Southern food in equal measure. After earning her bachelor's and master's degrees in communication and performance studies from the University of North Carolina at Chapel Hill, Tracy worked in live theater, video game production, and K–12 education. When she's not writing, Tracy speaks on panels at science fiction and fantasy conventions, reads fanfic, arranges puppy playdates, and keeps an eye out for ginger-flavored everything. She can be found on Twitter at @TracyDeonn and at TracyDeonn.com.
Youth Author Luncheon: Hena Khan
Hena Khan is a Pakistani American writer. She is the author of the middle grade novels Amina's Voice, Amina's Song, More to the Story, and the Zara's Rules series and picture books Golden Domes and Silver Lanterns, Under My Hijab, and It's Ramadan, Curious George, among others. Hena lives in her hometown of Rockville, Maryland, with her family. You can learn more about Hena and her books by visiting her website at HenaKhan.com or connecting with her @HenaKhanBooks.
Youth Author Luncheon: Ebony LaDelle
Ebony LaDelle is a marketing pusher by day, storyteller by night. Born in Michigan, awoken at Howard University, and cultivated in Brooklyn, Ebony can usually be found searching for her next live concert, scouting out the latest food craze to try, or being the undisputed Mom Friend of any group. She cohosted Why Not YA?, a @Belletrist and @EpicReads monthly video series where she interviewed authors in the young adult space. You can visit her online at EbonyLaDelle.com and follow her on social @EbonyLaDelle.
Youth Author Luncheon: Andrea Wang
Andrea Wang is the award-winning author of The Nian Monster, Magic Ramen: The Story of Momofuku Ando, and Watercress, which garnered the 2022 APALA Award, a Newbery Honor, and the Caldecott Medal. She was inspired to write Watercress by her experience growing up in rural Ohio as a child of Chinese immigrants. Andrea holds an M.S. in Environmental Science and an M.F.A. in Creative Writing for Young People. She lives in Colorado with her family.
Youth Author Luncheon: Kelly Yang
Kelly Yang is the New York Times bestselling author of Front Desk, winner of the 2019 Asian Pacific American Award for Children's Literature, Parachutes, and Three Keys. Front Desk also won the Parents' Choice Gold Medal, was the 2019 Global Read Aloud, and has earned numerous other honors including being named a best book of the year by Amazon, The Washington Post, Kirkus Reviews, School Library Journal, Publishers Weekly, and NPR. Learn more at KellyYang.com.
Adult Literature Author Luncheon
October 8, 2022 12:00 PM – 2:00 PM; $55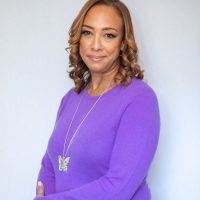 Adult Literature Author Luncheon: Valerie Burns
Valerie Burns is the Agatha Award-nominated author of screenplays, children's books, and cozy mysteries, including the Baker Street Mysteries, the Mystery Bookshop series, the Dog Club Mysteries, and the RJ Franklin Mysteries. Born and raised in South Bend, Indiana, she currently resides in Georgia just outside Chattanooga, Tennessee with her poodles. She is a member of Mystery Writers of America and a lifetime member of Sisters in Crime. She can be found online at VMBurns.com.
Adult Literature Author Luncheon: Hitomi Goto
Hiromi Goto is an emigrant from Japan who gratefully lives on the Unceded Musqueam, Skwxw7mesh, and Tsleil Waututh Territories. She's written Chorus of Mushrooms, The Kappa Child, along with three novels for children and youth, a book of poetry, and a collection of short stories. Shadow Life is her first graphic novel.
Adult Literature Author Luncheon: Michelle D. Hord
Michelle D. Hord is a creative storyteller and media executive. A proud graduate of Howard University, she is the president of Hope Warrior, Inc., and former vice president of creative content and talent management at NBC Universal. Michelle has spent more than three decades in network news and entertainment. In a career that has spanned from television control rooms to corporate board rooms, she has consistently sought opportunities to inspire creativity in all its various forms. In 2018, she founded Gabrielle's Wings, Inc., a nonprofit organization dedicated to giving children of color in vulnerable communities the kind of experiences, access to programs, and exposure that she is unable to now give her late daughter, Gabrielle.
Adult Literature Author Luncheon: Mia P. Manansala
Mia P. Manansala is a writer from Chicago who loves books, baking, and badass women. She uses humor (and murder) to explore aspects of the Filipino diaspora, queerness, and her millennial love for pop culture.
Adult Literature Author Luncheon: Karen Tei Yamashita 
Karen Tei Yamashita was born in Oakland, California; her parents were both survivors of incarceration at the Topaz internment camp during World War II. Yamashita is the author of eight books traversing short story, memoir, and novel – all published by Coffee House Press – including: Through the Arc of the Rain Forest, Brazil-Maru, Tropic of Orange, Circle K Cycles, Anime Wong, and I Hotel, which was a finalist for the National Book Award, the American Book Award, the Asian/Pacific American Librarians Association Award, and the Association for Asian American Studies Book Award. Her most recent publication, Sansei and Sensibility (2020), is a collection of buoyant and inventive stories where Yamashita transfers classic tales across boundaries and questions what an inheritance – familial, cultural, emotional, artistic – really means. 
Adult Literature Author Luncheon: Ann Xu
Ann Xu is an Ignatz-nominated cartoonist and illustrator working in Baltimore. She graduated with a BFA in Illustration from the Maryland Institute College of Art in 2017. Her graphic novel work includes Shadow Life and Measuring Up.